 Office Location
209 Portage Trail Extension West,
Suite 101, Cuyahoga Falls, Ohio 44223
Welcome to Our Practice
Our mission is to serve as a Beacon of Hope for entire families through specific chiropractic care. Allowing individuals to express their highest potential without the use of medication.
Pregnancy
As your body is constantly changing and growing while you are growing your bundle of joy, we are here to help support you through this wonderful time in your life. We want to help give you a healthy and more comfortable pregnancy and prepare you and baby for birth.
Pediatric
We want our kids to grow up as healthy as they can. The most common concerns we see in our office are colic, ear infections, reflux, sensory and digestive issues.
Families
Family is everything to us here at Star Chiropractic & Wellness. We want to make sure everyone is treated as if you are our own family member because you deserve it! We are here for YOU!
Athletes
As athletes, you know that a lot of wear and tear on your body occurs when you participate in any activity. You may struggle with limited mobility from muscle strains, or deal with pain.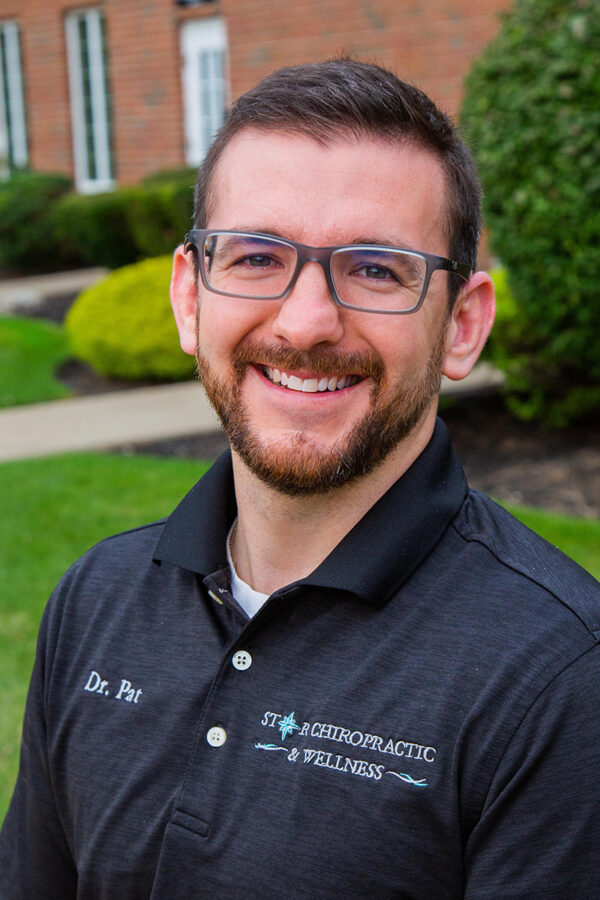 Dr. Patrick Pfantz
Chiropractor
About Star Chiropractic & Wellness
A Beacon of Hope
At Star Chiropractic & Wellness we think it is important for you to live the life you were intended on living. No matter where you are at in life we are here for YOU.
We want to give you HOPE. So, you can enjoy those special moments with loved ones.
Chiropractic care through every stage of life can help you and your children to grow, heal, adapt to daily stressors, and express optimal health and well-being.
Contact Us Today
to Book An Appointment 
Hours:
Monday: 8am – 6:30pm
Tuesday: 2pm – 6:30pm
Wednesday: 8am – 5pm
Thursday: 9:15am – 6:30pm
Friday: 8am – 1pm Star Chiropractic and Wellness
209 Portage Trail Extension W.
Suite 101
Cuyahoga Falls, Ohio 44223