Our Team
The friendly staff at Star Chiropractic & Wellness is here to make your chiropractic experience one that can change your health and the way you look at healthcare forever!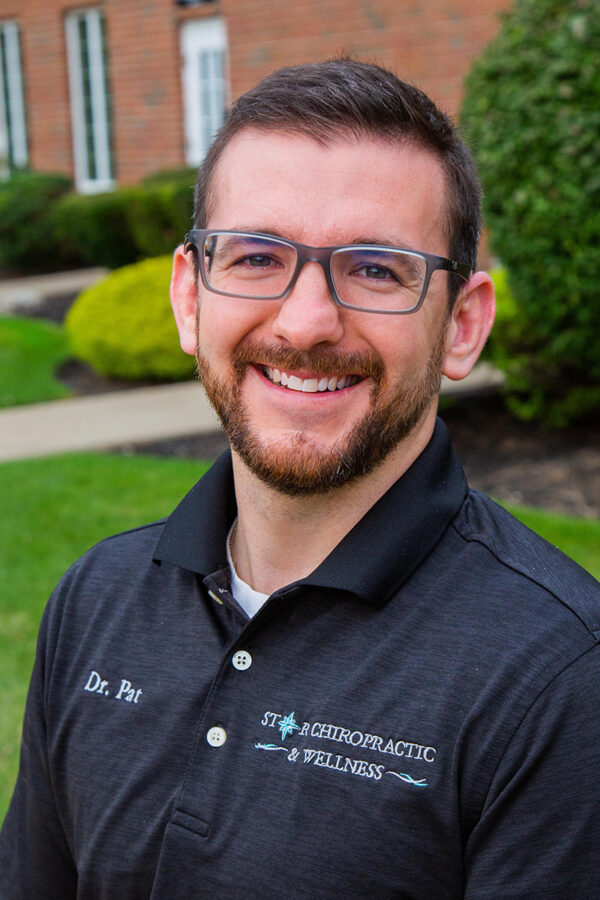 Meet Dr. Pat
Chiropractor
I grew up in State Center, IA and graduated from West Marshall High School. I continued my education at Loras College in Dubuque, IA where I graduated with my Bachelor's Degree in Exercise Science. 
It was during my sophomore year at Loras when I knew what I wanted to do for the rest of my life. I was struggling to sit down in class and to even get into a wrestling stance. It was Thanksgiving break and I was at my uncle's house when his brother-in-law was there giving him a Chiropractic adjustment. There was another gentleman there who was the University of Illinois head wrestling coach and he said he used a Chiropractor to help him compete and train for the 1980 Olympics. I figured if this guy saw a Chiropractor to help him compete, what would it hurt. I got adjusted and the rest is history.
I furthered my education by attending Palmer College of Chiropractic in Davenport, IA. Palmer is where Chiropractic was founded and is the Fountainhead of Chiropractic. I was very involved with the rugby team as well as the Pi Kappa Chi Fraternity.
It wasn't until 2 years into practice when I saw the amazing power that chiropractic has, which then made me shift my focus towards pregnancies, pediatrics, and family care. We were seeing a 7 year old male who was mute and on the border of autism. We started to adjust him and when we did our re-evaluation a month later it was amazing to see the results. He was making eye contact with us, which he wasn't before and he was talking non-stop. Seeing the joy in that parent's face was nothing but amazing because they tried everything and had lost hope. To be able to give HOPE back to parents, kids, and families is what I strive to do everyday. Having a wife and son myself, I want to be able to give every patient the care I would give my very own family.
I am certified in Webster's Technique and am working towards my pediatric certification. I am also a member of the International Chiropractic Pediatric Association(ICPA).
Outside of the office I like to spend time with my wife and son Brody. I also like to hang out with our dogs (3 huskies and a Blue Heeler/American Eskimo mix), getting involved in the community, and golfing.
Meet Dow Pfantz 
Office Director
Dow grew up in the surrounding Cuyahoga Falls area.  She is a huge proponent of chiropractic because it helped her while running a Martial arts school for 10 years by keeping her body functioning at an optimal level.  When she found out that she was pregnant she was so excited and knew that one of the best things for her and her growing baby was to get chiropractic care regularly throughout her pregnancy!  Chiropractic helped keep mom full of energy, go without any morning sickness and have an overall enjoyable healthy pregnancy. Dow is looking forward to helping other mommas out there experience the best pregnancy that they can, along with all other families in the surrounding community live the healthiest life they can!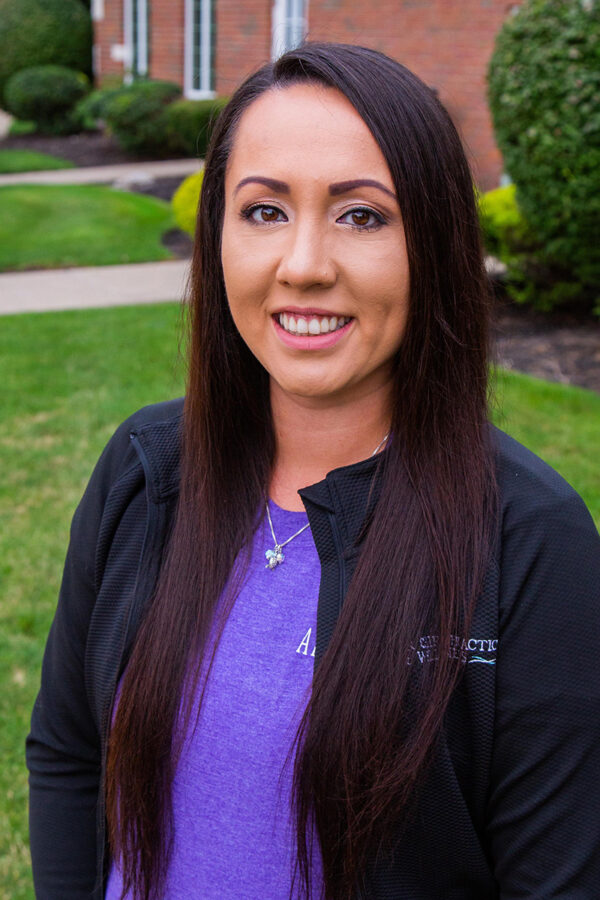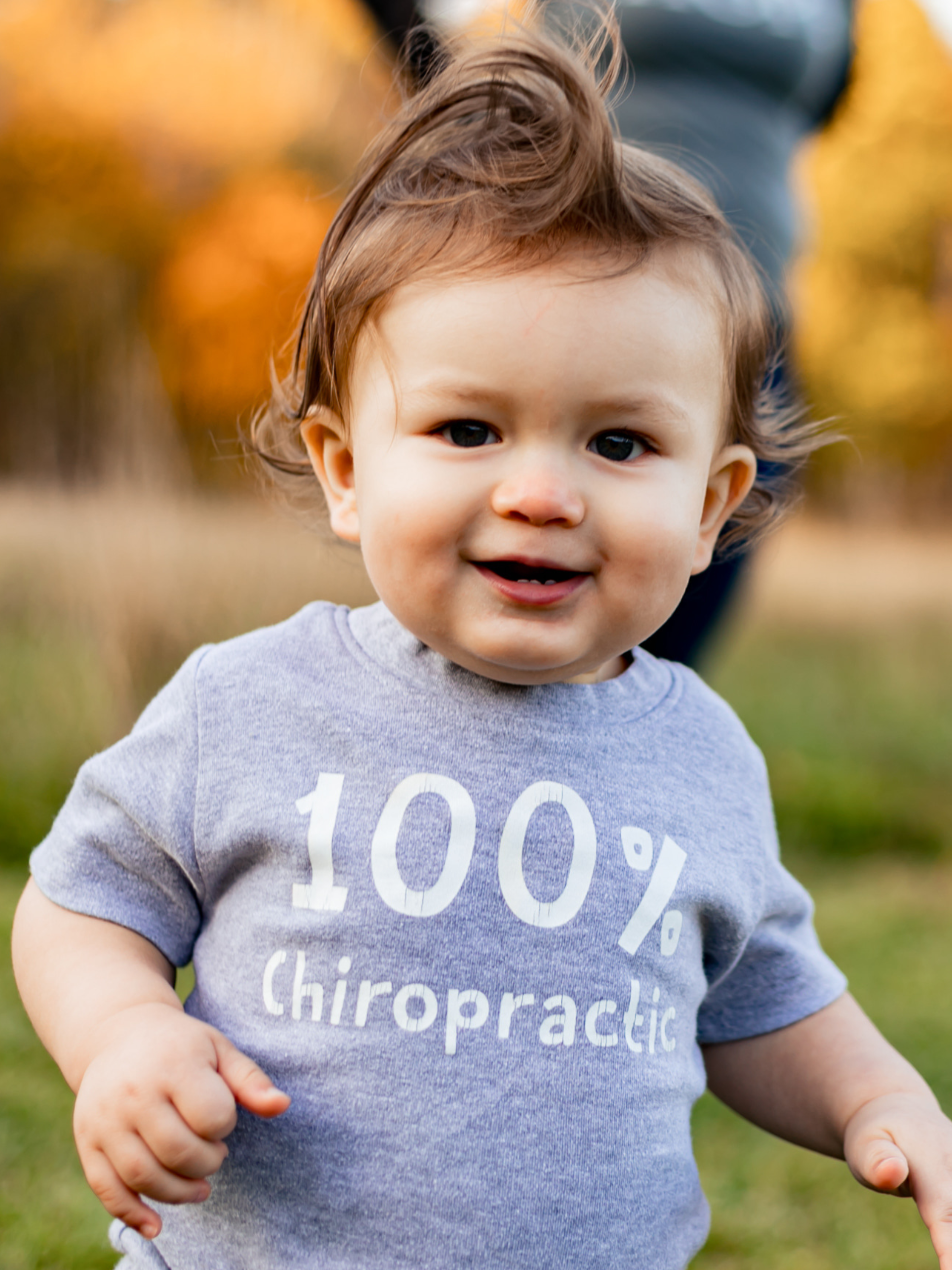 Meet Brody Pfantz
Office Helper
Warning: May cause you to smile
I am your office helper! Most of the time I will be smiling and laughing but if you hear me cry every now and again, sorry it's the only way I know how to let mom know I need something right now. You will probably find me hanging out at the front desk with mom, or in the adjustment room with dad. I am a chiro baby; dad has been adjusting me since the minute I was born. I love talking to our patients, playing with my doggies, and learning what all these crazy sounds belong to that I heard in mommy's belly! I can't wait to play with all the kids that come in to visit us!
Dr. Pat is awesome! He's very thorough, efficient with your time, tells you what he's doing before he does it to make you comfortable through the different scans, and he's very friendly! The office is very clean and I can't wait to go back for my next appointment!
"Love the staff. Dr. Pat has made big difference in my well being."
"Dr. Pat is a great person and makes you feel very comfortable when you're not sure what to expect. The whole team is great very friendly and welcoming. My care has been extraordinary to say the least."
"As a commercial electrician I do a lot of lifting, climbing, twisting and many other things that wreak havoc on my body. Dr. Pat provided me with the most thorough exam I've ever received from a chiropractor. I'm now on track to improving my health."
Contact Us Today
to Book An Appointment 
Hours:
Monday: 8am – 6:30pm
Tuesday: 2pm – 6:30pm
Wednesday: 8am – 5pm
Thursday: 9:15am – 6:30pm
Friday: 8am – 1pm Star Chiropractic and Wellness
209 Portage Trail Extension W.
Suite 101
Cuyahoga Falls, Ohio 44223